MALAYSIA'S FIRST THEATRICAL HAUNTED HOUSE, HAUNTU OPENS IN THE LINC KL
 
Kuala Lumpur, 25 January 2019 – The team behind the global escape room franchise Breakout, proudly debuts its newest venture, Hauntu, bringing the first immersive Haunted House in KL and the first of its kind in Malaysia. Located on the Second Floor of The LINC KL, Hauntu is now open for public access, giving the chance for Malaysians to immerse themselves in the engaging horror experience that has never been offered before.
Hauntu, pronounced haunt-you, is a theatre performance and a haunted house combined into a single immersive experience - bringing a blend of live theatre, role play, and storytelling that come together. It is Malaysia's first and only immersive horror experience, where guests take on the roles of characters in a story, interact with other characters performed by real actors and make decisions that will affect the outcome of the experience. For fans of the Netflix show, Westworld, the concept of Hauntu in KL should be easy to understand.
The idea of Hauntu was born after identifying that the demand by Malaysians for new and unique experiences is growing exponentially. "Traffic to Breakout experienced double-digit growth every month - we knew that Malaysians were actually not just ready, but craving for more different experiences", Johnny Ong, co-founder of Breakout and Hauntu explains.
For individuals who are hungry for adventure, those who are thrill seekers, Hauntu, is set to bring unique experiences designed just for them.
Covering an area of 7,000 square feet, this 1st haunted house in kl welcomes guests to check in to Colle Eastern Hotel, a hotel constructed in the architectural style of British colonial buildings of Old Malaya. Featuring 1950's style fixtures and furniture, participants will not only get to take on roles within the storylines in the infamous hotel containing a dark mystery, but also get to experience Malaysia in different eras – from its pre-independence period right up to the present.
Much more than a haunted house, Hauntu highlights three interconnected storylines that revolve around the Colle Eastern Hotel, which is filled with mystery and the paranormal. Over the span of three months, one story will be revealed for the public to experience each month. As the three stories are interconnected, guests will still be able to have the complete experience regardless of which story they begin their Hauntu experience with.
"Unlike Breakout, where the aim for guests is to escape and solve puzzles - at Hauntu, the guests take on character roles within the story of the month with the objective of committing a fictional crime or completing a mission", Ong further explains.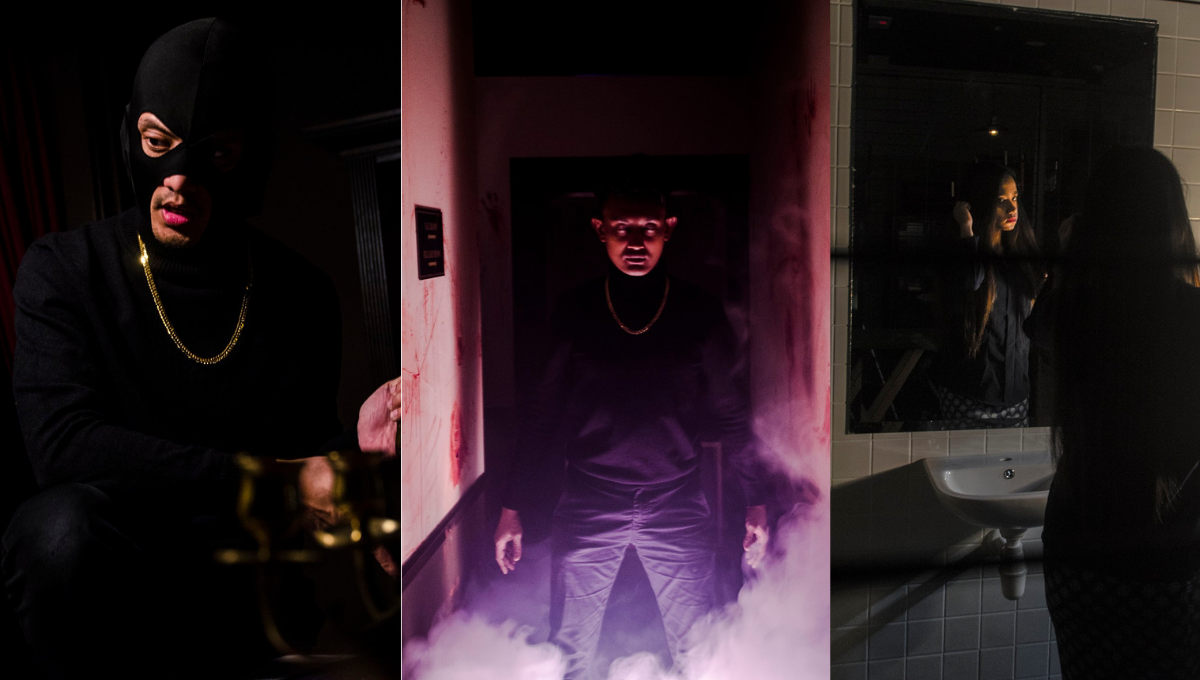 In Hauntu, a cast of 6 to 10 actors who are integral to the theatrical story, will perform their characters in full costume including bellboys, witches, and chambermaids, among other, ensuring that each guest in each story has an authentic and eerie experience.
Hauntu is open daily from 11am to 11pm, last admission is at 10pm. Admission fee is priced at RM58 per person. For more information or to uncover the stories at Hauntu, visit https://ihauntu.com//book  for bookings - who knows, you may never want to leave…