5 Lesser Known Facts about Witchcraft Killer - Mona Fandey
Most Malaysians recognise the name Mona Fandey, the person behind one of the most famous murder cases to grip the country. Made infamous by the gruesome murder of Datuk Mazlan Idris, a politician, Mona Fandey notoriously killed and dismembered his body into 18 parts along with her husband Nor Affendy Abdul Rahman and her assistant Juraimi Husin as part of a witchcraft ritual. Mona, who would live on in infamy, accurately predicted the immortalisation of her name. For some reason, "Mona Fandey" is once again trending on twitter more than 30 years after her crime. The images of her coldly smiling at cameras at time of her arrest, plastered across front pages of the newspapers still haunt us to this day.  But who really was Mona Fandey? Who was the person behind the creepy smile? We put our investigative hats to work and dug up some lesser known facts about this stone cold killer.
1. Mona Fandey has a hit pop song.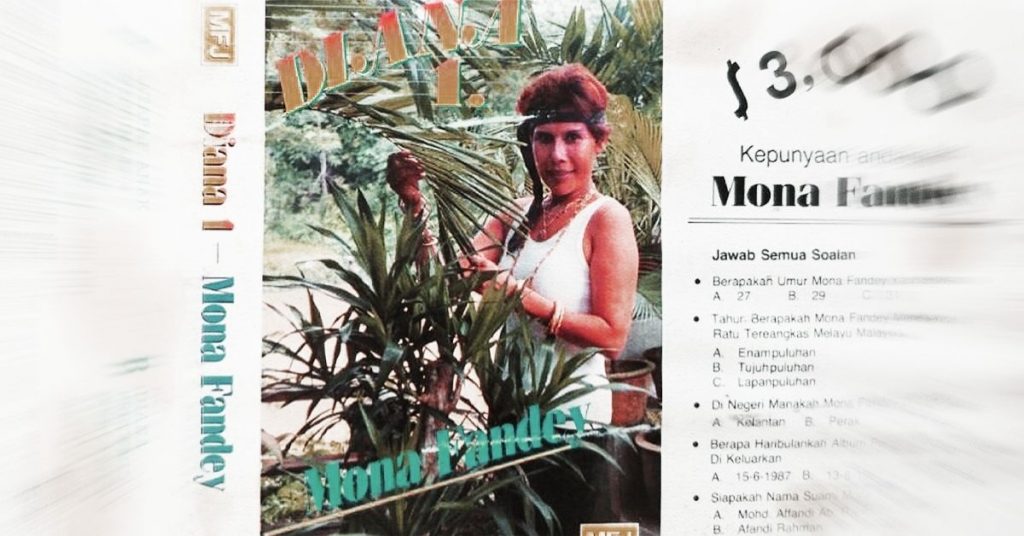 Image credit: media.karousell.com
A person of genuine talent, Mona's thirst for the spotlight began at a young age. When she was still a child, she was a water ballet dancer and was skilled enough to have her routines broadcast on television across the world. Her interest in the arts blossomed as she grew up, and Mona ventured into the music industry as a pop singer in her early twenties. It was during this time that she changed her name from Maznah Ismail to Mona Fandey. She had a music album called 'Diana' and did a few television appearances, one of which you can watch on Youtube. One of her most popular songs is "Ku Nyanyikan Lagu Ini" which is still easily streamable today.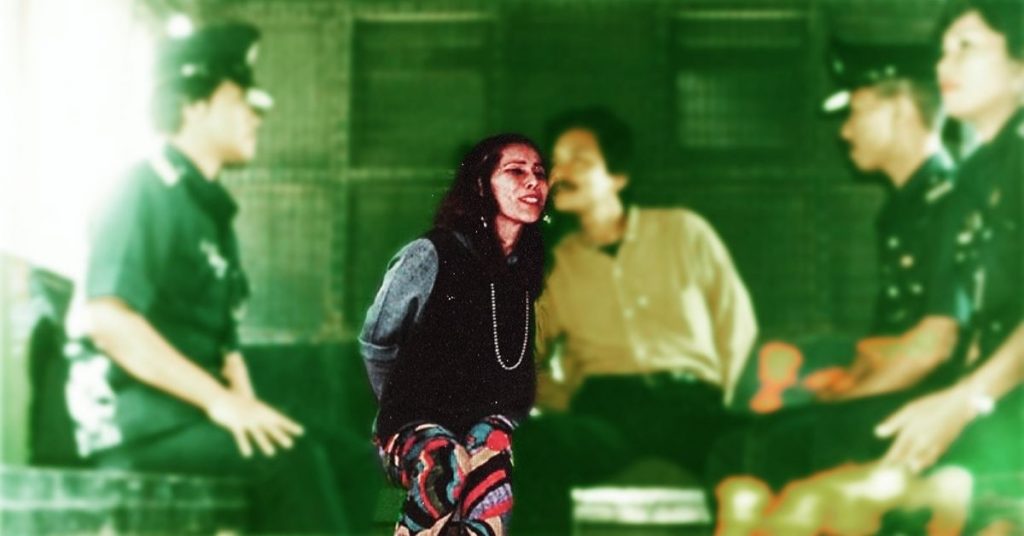 Image Credit - i0.wp.com
Besides having been married  3 times, Mona Fandey has 1 daughter and 2 step-sons from her third marriage to husband Mohd Affandi. It was clear that Mona loved her only biological daughter very much as can be seen in official documents of a statement made during her trial: 
"My youngest daughter is my heart and soul. She is the light in my life" (The court wall clock showed 10.55am, Mona's tears welling up as she told her daughter's story). Yes, as a mother, and with you, your Honor, as a father yourself, surely you can understand the feelings of a mother. (wipes away tears with a handkerchief)."
Mona Fandey spent her last hours advising her biological and adopted children to grow up to be good people and also told her children "jaga diri baik-baik" (to take care of themselves well). A senior Prison officer said there was a lot of crying and hugging as the children spoke to their parents for the last time. 9 years after Mona's death, one of her step-sons told the media how the 3 siblings had to live a life apart from society due to the rejection and stigma they faced almost everyday in their lives.
3. She was always smiling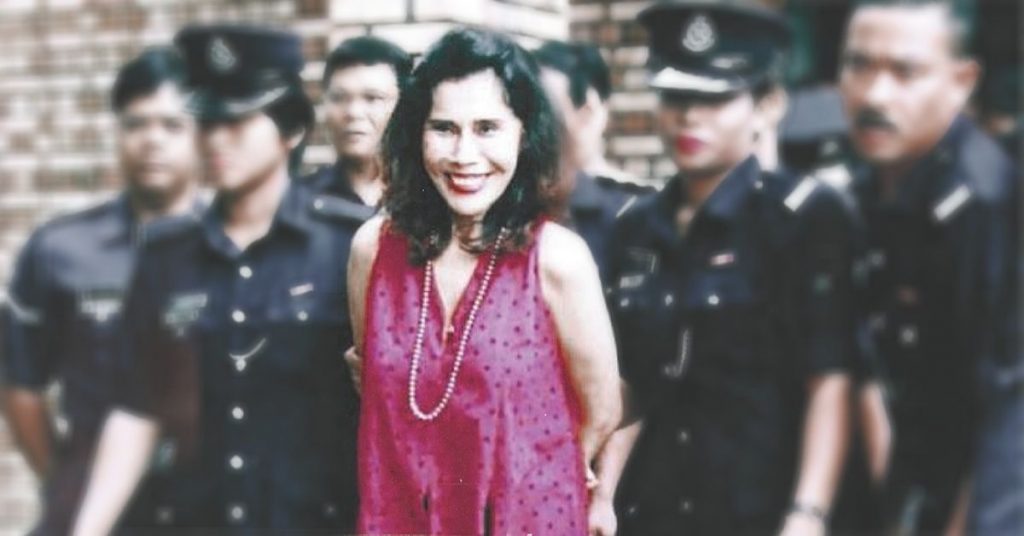 Image credit - miro.medium.com
A quick google of her name and you will notice that Mona is smiling in almost every picture taken of her.  
She famously smiled upon hearing her death sentence and said "I am happy and thank you to all Malaysians" . She was photographed smiling as usual as she was led from the court to prison. Some say that apart from being mentally-ill, she was obsessed about gaining superstar fame at any cost and that was why she was always smiling, even throughout the trials. They claim she was enjoying the attention, happy to be famous once again. However, it is also possible that her smiling demeanour was a coping mechanism that prevented her from breaking down in front of everyone. Then again, perhaps murderers lack the same emotional capacities as normal people. Whether she was doing it for the spotlight, or doing it as a response to the perverse interest of the public, we will never truly know. 
4. She lived a very lavish lifestyle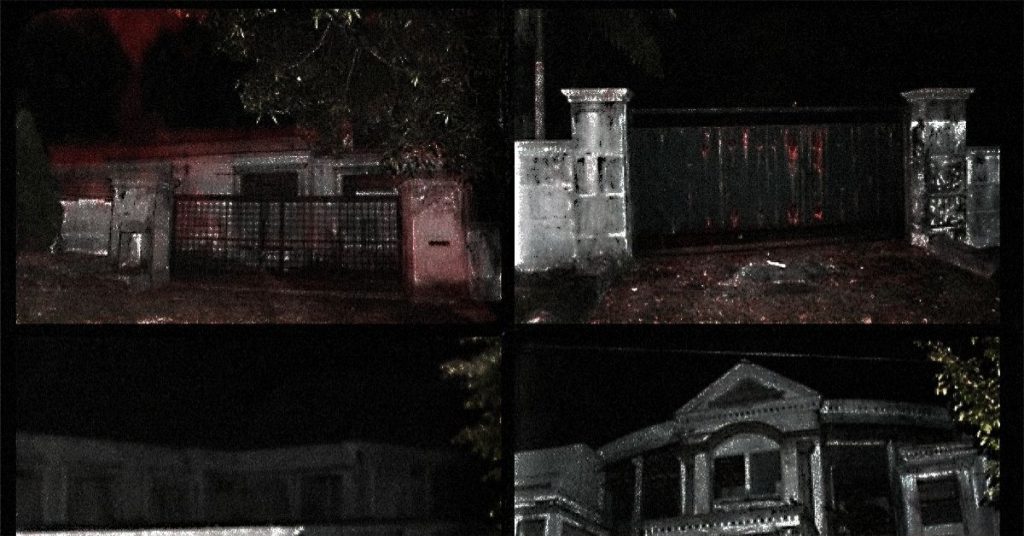 Image credit - 3.bp.blogspot.com
Despite having a rather short stint in the music industry, she lived quite a lavish life, mostly with the money she made as a witch doctor. According to her trial statement, Mona Fandey owned a few houses and bungalows but didn't like to stay at home. Instead, her and her husband loved to stay at hotels whenever they liked. She also had a collection of luxury cars including a Jaguar, Mercedes-Benz, BMW and a Station Wagon. True to her diva nature, Mona loved to shop and paid to get a facelift done. In the 90s, these were high status and covetable items and habits and were by far not as common as they are today, a testament of her wealth that she made a point to display. True to her form, Mona wore expensive outfits to court each day as she stood trial, making sure she was always well dressed for the cameras.
5. She had a different, kinder side.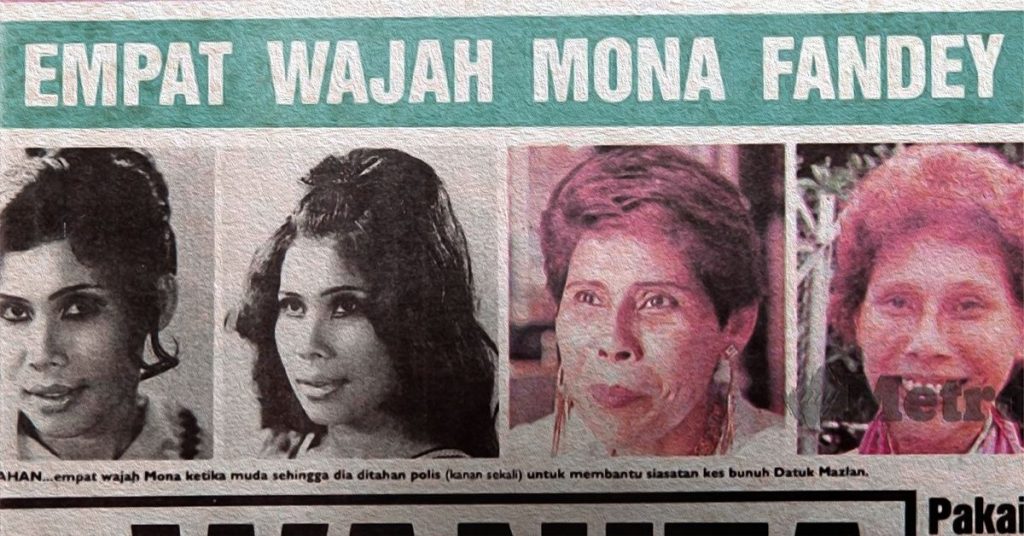 Image credit - assets.hmetro.com.my
According to Kajang prison officer, Seargent Azizah, who was stationed to guard Mona Fandey throughout her days in prison until the end, Mona was often seen performing the 5 compulsory prayers in Islam each day. She was also always reciting The Quran.  According to the sergeant, Mona was friendly and would share cooking tips with her, and was forthcoming with stories about her children. Her ex husband, who is also a police officer, and her kids, swear by Mona's character, claiming that deep down she was simply not a cruel person, as made evident in the statement, "She can't even kill an ant. Even when she cleans the fish (during cooking) she cries, let alone dismembering a human being." Perhaps there is more to Mona Fandey after all. According to some inmates that were at the prison during her stay, many unspeakable and mysterious things would happen while she was there. Perhaps Mona was just an ambitious woman who fell in way too deep with black magic and lost her way.
We all have many sides to us and so did Mona Fandey. Who she really was, in all facets of her personality, we will never truly know. However, there have been attempts at her portrayal in film and television. The movie "Dukun" is based on Mona Fandey and played by the famous Malaysian actress, Umie Aida. This film was made in 2006 and was planned to be released in 2007 but due to the controversial content of the film and protests by Mona Fandey's family who voiced their dissatisfaction with the portrayal of events, the release was stopped. Only 12 years later was it given permission by FINAS (Malaysian Film Agency) for public release. Although there is a lot of confusion and uncertainty with regards to the actual events portrayed in the story, one thing remains true - her name is legendary until today. Mona's famous final words before she was executed "I will never die" while smiling for the cameras would not be so creepy if it weren't so true. Fun fact: Sarimah, a Hauntu character is often mistaken to be inspired by Mona Fandey due to similarities in costume and the 'Bomoh' ritual. Why don't you be the judge of it and experience it yourself when we are allowed to reopen in the next national recovery phase?