If You Only Have 24 hours in KL. How do you spend your day?
If you only have 24 hours in Kuala Lumpur, fear not. We have come up with a list of fun activities that will get you well acquainted with the city's best and make the most of your limited time here in KL.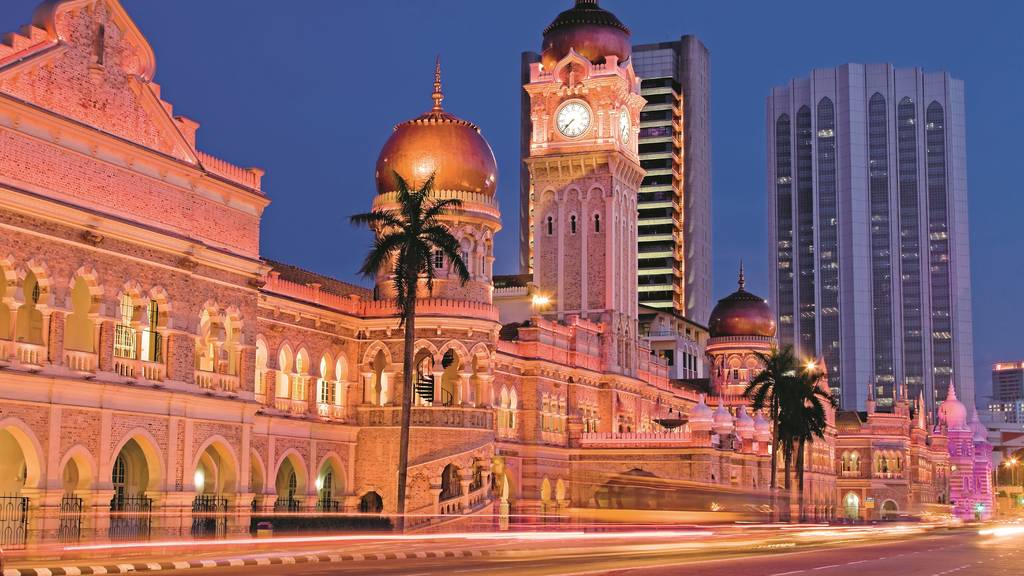 Dataran Merdeka KL
Photo credit: Timeout.com
0800 – 0900 | Start your day by paying homage to the founding of modern Malaysia with a trip to Dataran Merdeka or Merdeka Square. Tunku Abdul Rahman declared independence right here in 1957, a momentous event that marked the end of over 100 years of British colonial rule. Beat the crowds and heat by getting here early.
Merchant's Lane Coffee Shop Entrance on Jalan Petaling. Photo credit: shelbybisou.blogspot.com
0900 – 1100 | From Dataran Merdeka, walk past the Sultan Abdul Samad building and cross the river. Spend some time in the picturesque Masjid Jamek before heading to Chinatown and Petaling street on foot. Continue to explore the Taoist, Buddhist and Hindu temples that dot the area, and dive into the bustling local street scene. Stop by the few quirky if somewhat hidden artisanal coffee shops in the area if you need to cool off or get that all necessary caffeine kick.
1200 – 1300 |  Grab some lunch in one of the many restaurants in the area to top up on some much needed energy. If you're quick with time, you could even squeeze in a little bit of retail therapy in the adjacent shopping centres.
KLCC
Photo credit: suriaklcc.com.my
1300 – 1400 | No trip to Kuala Lumpur would be complete without a visit to the iconic KLCC twin towers. Explore the well manicured grounds and head to the 86th floor for that memorable skyline view or indulge in more shopping while enjoying the air conditioning during the hottest part of the day.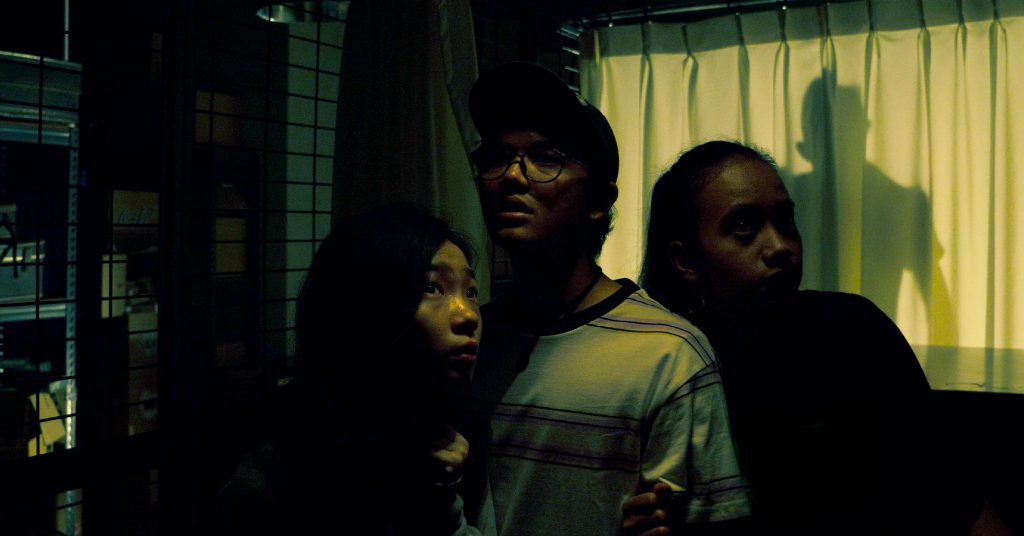 HAUNTU, The LINC KL
1400 – 1600 | From KLCC, head towards LINC on Jalan Tun Razak and get yourself nicely spooked at HauntU, KL's very first interactive and fully immersive haunted house experience. A uniquely Malaysian haunted experience set in a meticulously recreated colonial era hotel, feel what it was like to live through Merdeka Day in the latest installment of their 3 part series while putting your brawn and nerve to the test. The intrepid may attempt this alone, but we recommend bringing a friend along. Save your spot by pre-booking on our website here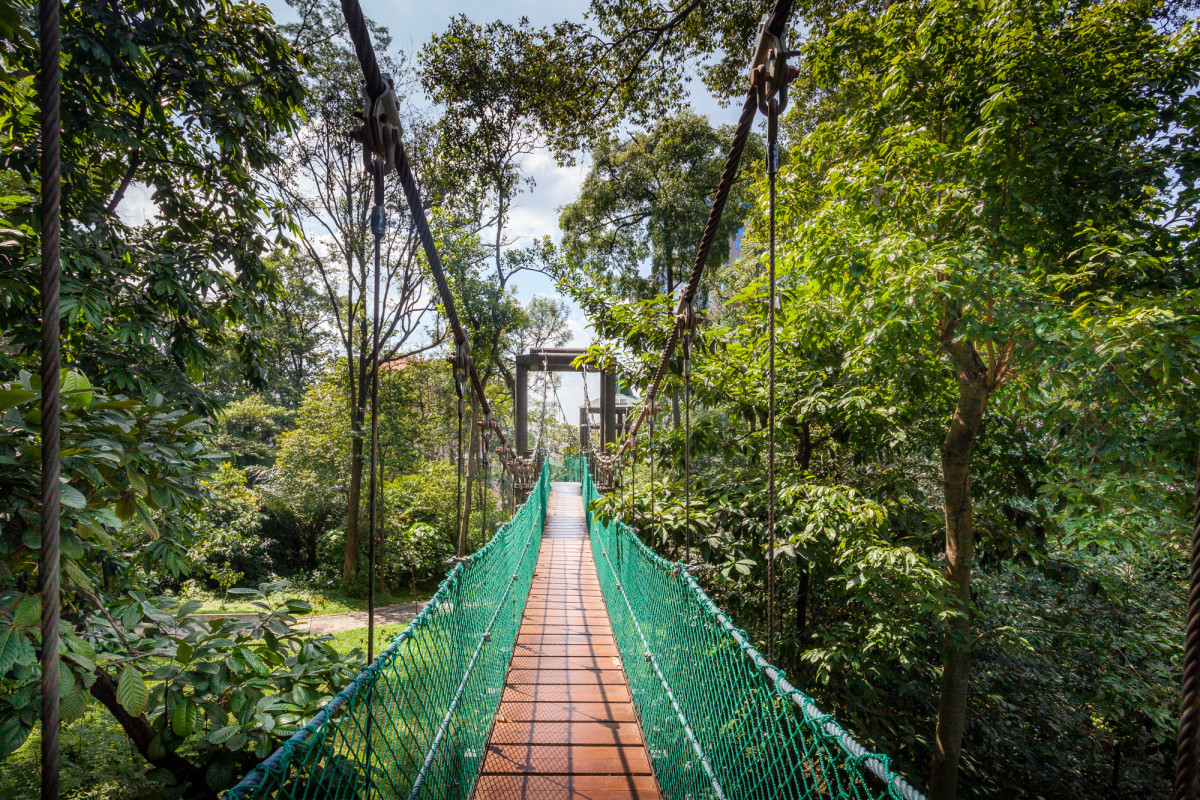 Canopy walk at Bukit Nanas.
Photo credit: roterrucksack.com
1600 – 1700 | From HauntU, take a Grab to KL Forest Eco Park, a verdant patch of jungle right here in the city of KL. Take a walk through the many forest trails and don't miss out on the canopy walk. The best part of this activity? It's free.
1700 - 1800 | From KL Eco Forest Park, walk to the nearby KL Tower and head to the observation deck. Feel what it's like to walk on air and have your legs turn to jelly in the sky box. 
Sunset from the Heli Lounge, Menara KH.
Photo credit: www.kuala-lumpur.ws
1800 – 1930 | As sunset rolls around, head towards Menara KH to the rooftop Heli Lounge, arguably the best place to catch the sunset in KL City. Sit back, relax, grab a drink and enjoy nature's very own light show right above your head.
1930 - 2200 | Kuala Lumpur, while beautiful during the day, is something to behold at night. The city continues to bustle with activity under the night sky and the twin towers are stunningly lit up. Take in the night life and enjoy the drop in temperature. For something fun and different, we recommend heading back towards Chinatown to grab a drink at The Deceased KL, a horror themed cocktail bar with a hidden entrance. Be sure to reserve a table as the place tends to get busy, especially on the weekends.
Contributor: Jia Ling