6 World Famous Haunted Places in Malaysia
Last year we talked about the 5 most haunted places in KL. Well, we went digging for more so read along to find out more about these 6 scary places off the beaten path that are just as if not way creepier, worthy contenders for the most haunted places in Malaysia as well as in the world. If you are easily spooked, now is the time to hit the back button on your browser. You have been warned.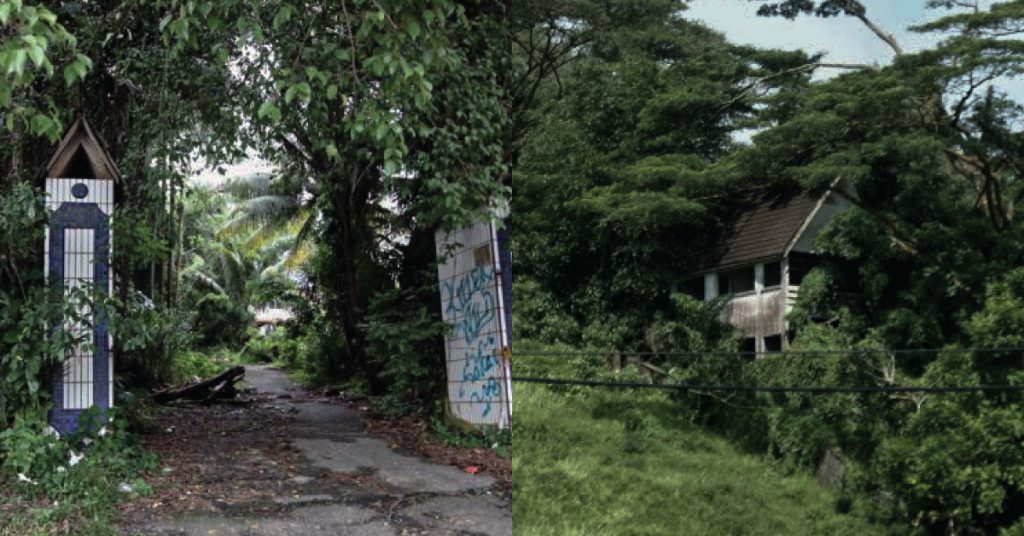 Image source/credit: Johor Now
Our first entry hails all the way from the South of the peninsular in Danga Bay, Johor Bahru. Villa Nabila, a 40 year old abandoned bungalow was the site of a grisly triple homicide. Owned and lived in by a caucasian family, their idyllic lives were tragically cut short when the entire family was murdered by 2 hitmen in cold blood. The unsolved crime would live on in infamy with horrifying rumours of the daughter Nabila's body having been cemented to the walls of the home by the ruthless killers. Villa Nabila was made into a film by a Malaysian production company, Skop Productions. The haunted villa lives on as one of the most haunted places in Malaysia, attracting worldwide attention with articles written about it and remains a popular haunt for ghost hunters and others with darker inclinations.
2. 99 Door Haunted Mansion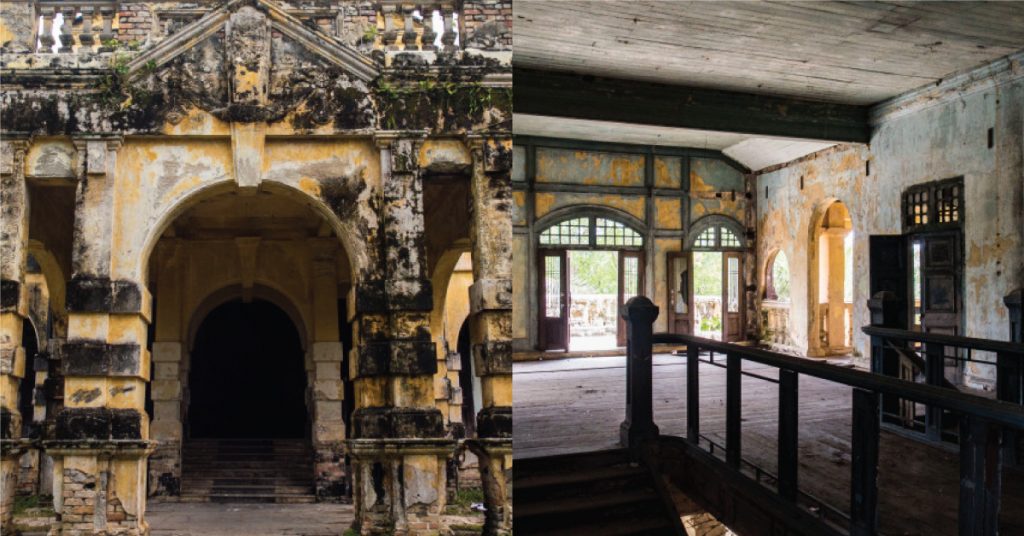 Image Source/ Credit: lenpep.wordpress.com
This second haunted place in Malaysia was once known as Caledonia house, this mansion was renamed as 99 Door Haunted Mansion by John Ramsden, who was from one of the richest families in England. The house was so named for its remarkable 99 doors, which ultimately did little to help the owner escape his gruesome fate. In 1948, John Ramsden was brutally murdered by Communist guerillas. Soon after, his wife, traumatised by the murder of her husband, took her own life in the very same house where they once lived a calm, peaceful and prosperous life. This historical building now lives on as a haunted house favoured by witch doctors who use the site to supercharge their black magic rituals. As if that is not creepy enough, local rumours have said that at 12 midnight, a 100th door appears, which many claim to be a portal between this world and the spirit realm. We don't know how many have crossed the threshold to the other side, nor do we know how many have failed to return. All we know is that the house is a popular site for paranormal explorers and ghost hunters, so much so that Amy's Crypt, a notable paranormal investigator, made a video and published an article about this haunted place in Malaysia.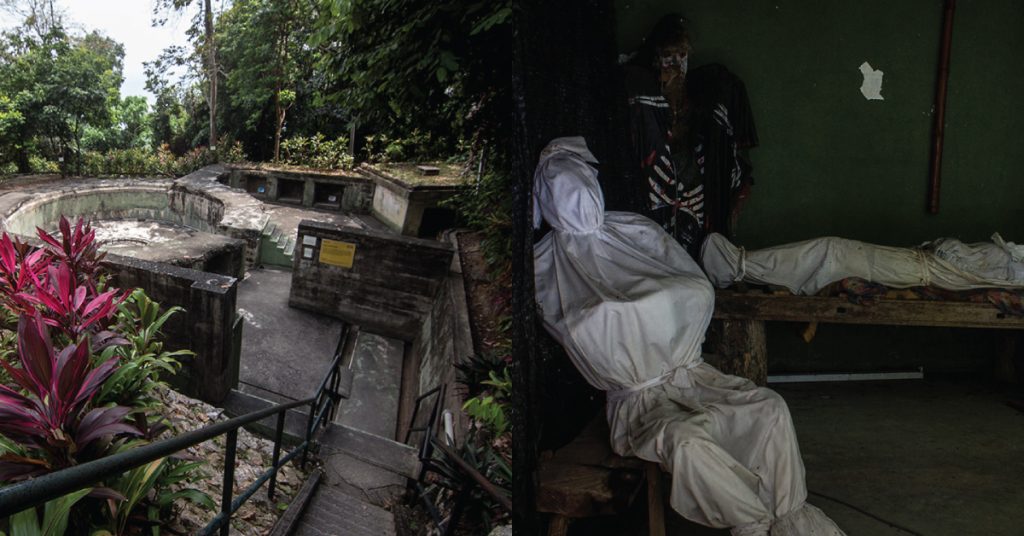 Source/ Image Credit: TheBohemianBlog
It's no wonder we have a museum on the list. Known to host all sorts of weird and creepy artefacts, some museum's have a chilling energy that can't be denied. This particular museum however, has a much grimmer history. Located in Batu Maung, Penang, the museum was built in 1930 by the Royal British Engineers as a fortress to stop the invasion of enemy combatants. When the Japanese Army invaded Malaya in WWII, they took over the museum and turned it into a prisoner of war camp. The museum today has changed little from those times, with execution relics, renovated bunkers and dark tunnels on full display. Visitors have claimed paranormal activity of ghosts and demons who locals believe are the trapped souls of those tortured and murdered by the Japanese Imperial Army. The site gained notoriety as one of the top 10 most haunted places in Malaysia and Asia after being featured in the Times of India, ITB Berlin News, Traveloka and National Geographic. The haunted museum is still open to visit and is often cited as a must see place for tourists with a penchant for the darker side of things.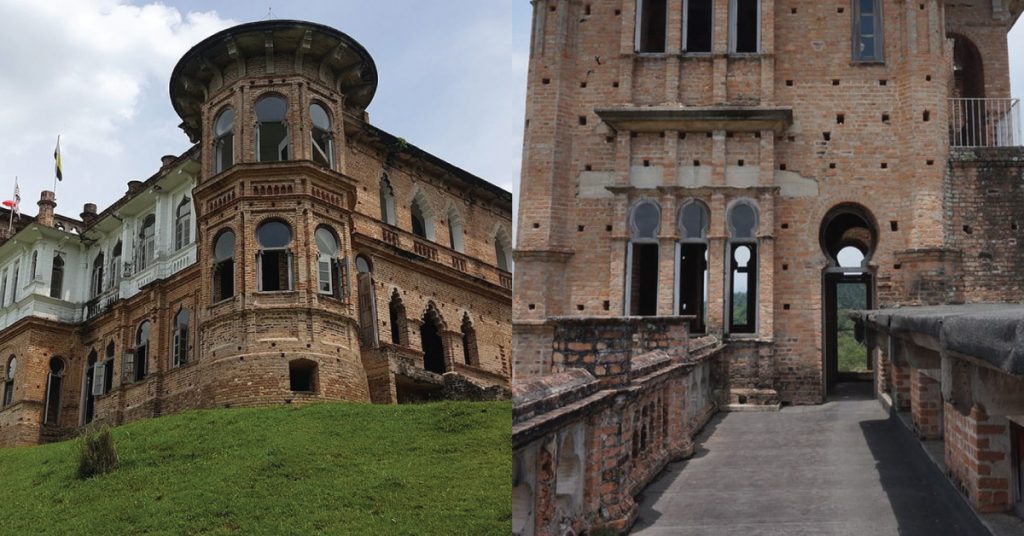 Source/ Image Credit: The Culture Trip
Most Malaysians would have heard about Kellie's Castle in Batu Gajah, Perak and perhaps even visited the place on a school trip. Well on the tourist map, the castle is an architectural gem, combining both Moorish and Western elements in its construction. The story around Kellie's castle is well known. Besotted by his wife, a devoted William Kellie-Smith decided to build the castle for her. Sadly, he would not have a chance to see the castle in its full glory after dying of Pneumonia while on his way back to Europe in 1926. His wife and now fatherless children refused to return to Malaya and the castle was eventually left to be swallowed by the surrounding jungle. It is said that several Tamil workers died of Spanish flu while the castle was being built. Later on, it was rumoured to have been used by the Japanese for the torture and execution of prisoners. Ghostly sightings in Kellie's Castle continue on to this day, the most famous of which is the apparition of a wailing lady roaming the halls of the castle. Locals believe her to be the spirit of the long deceased wife frantically looking for her husband. The haunted castle, one of the most haunted places in Malaysia was used as a setting in the 1999 film Anna and the King and was brought to the attention of the world by features on Tripadvisor and the South China Morning Post.
5. Amber Court (Famous Haunted Place in Malaysia)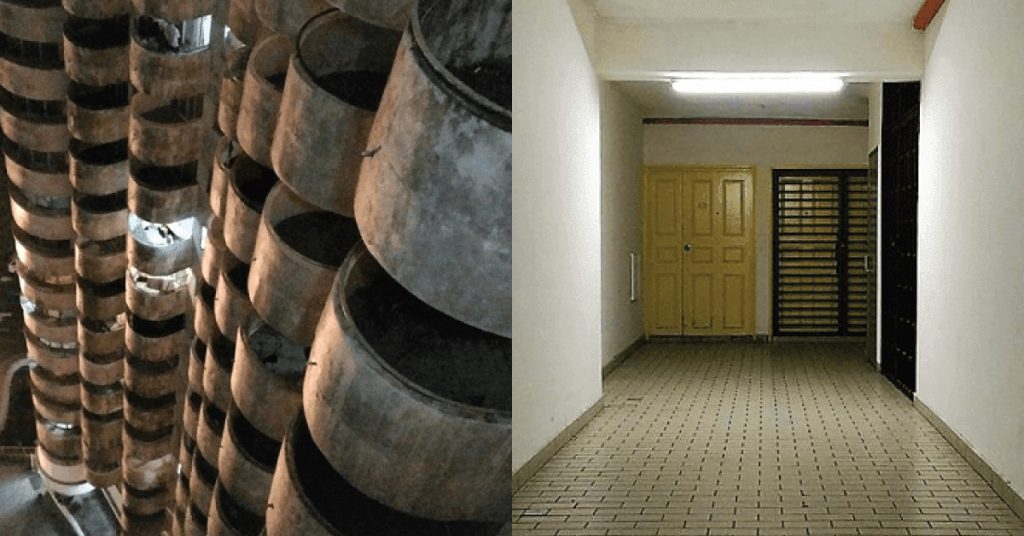 Source/ Image Credit: Khirkhalid
Most would have heard of the haunted hotels in Genting Highlands. However, this lesser known hotel is possibly way creepier and more haunted than the rest. Built in 1995, this hotel in Genting Highlands is still running as a fully functioning hotel that guests can stay at. If you dare venture to this haunted place, pay attention to the room with the locked grill bolted on its doors. It was here that 7 members of the same family perished mysteriously without explanation. Some people say they were murdered, others say it was a suicide plot. Whatever the reason, the incident lives on in the sheer number of paranormal sightings reported by hotel guests. The hotel and the events surrounding its infamy was even made into a horror film, Haunted Hotel, bravely shot on location. Amber court was also featured in a youtube channel called Exploring with Cody, cementing its reputation as one of the most haunted places in Malaysia.
Few would imagine a brand new mall in the middle of KL city to be the site of ghostly encounters. However, this is certainly the case with the last haunted places in Malaysia on our list. Popular as an interactive haunted house or 'Rumah Hantu Interaktif' that features live audience interaction and performance art, Hauntu opened its doors to the public 2 years ago as a fun activity for horror fans and thrill seekers. Ironically, or perhaps unironically, paranormal activity has been experienced by staff, and quite possibly visitors who are none the wiser. According to a paranormal enthusiast, real spirits could well be drawn to the fear and screams of players that linger in the haunted house as an energetic imprint. Staff have reported sightings of ghostly apparitions and inexplicable noises and even re-enacted the sighting in a short video. The incident is shrouded in mystery but rest assured no players have been harmed. Hauntu is the first immersive horror experience in Southeast Asia and has even seen visits by celebrities such as Lin Shaye and Nicolas Pesce. The re-enactment video can be found here.